Business Online Banking provides the tools you need to control your company's cash functions and the multi-factor security to keep your banking information safe.

Voyager Bank Business Bill Pay is $10.00 per month unlimited items or $3.75 per month with 8 items free per month and $0.50 thereafter per item.


Now you can make deposits to your Voyager Bank checking account without leaving your office and get access to your funds sooner.


Manage your finances online - from home, from work or from any computer with internet access - 24 hours a day, 7 days a week!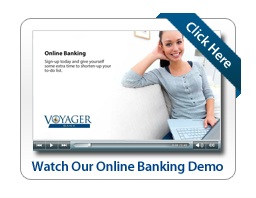 Once you see how easy it is, you'll never go back to envelopes and stamps.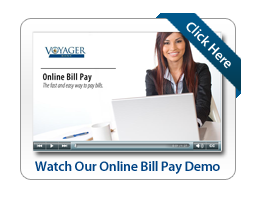 Speed up the delivery, increase security and reduce the clutter of paper by signing up for E-Statements and E-Notices.


Access your accounts from anywhere at any time.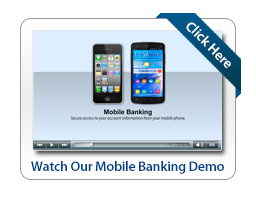 Make sure all of your CD investments have FDIC Protection.
Watch Video to Learn on how CDARS Works